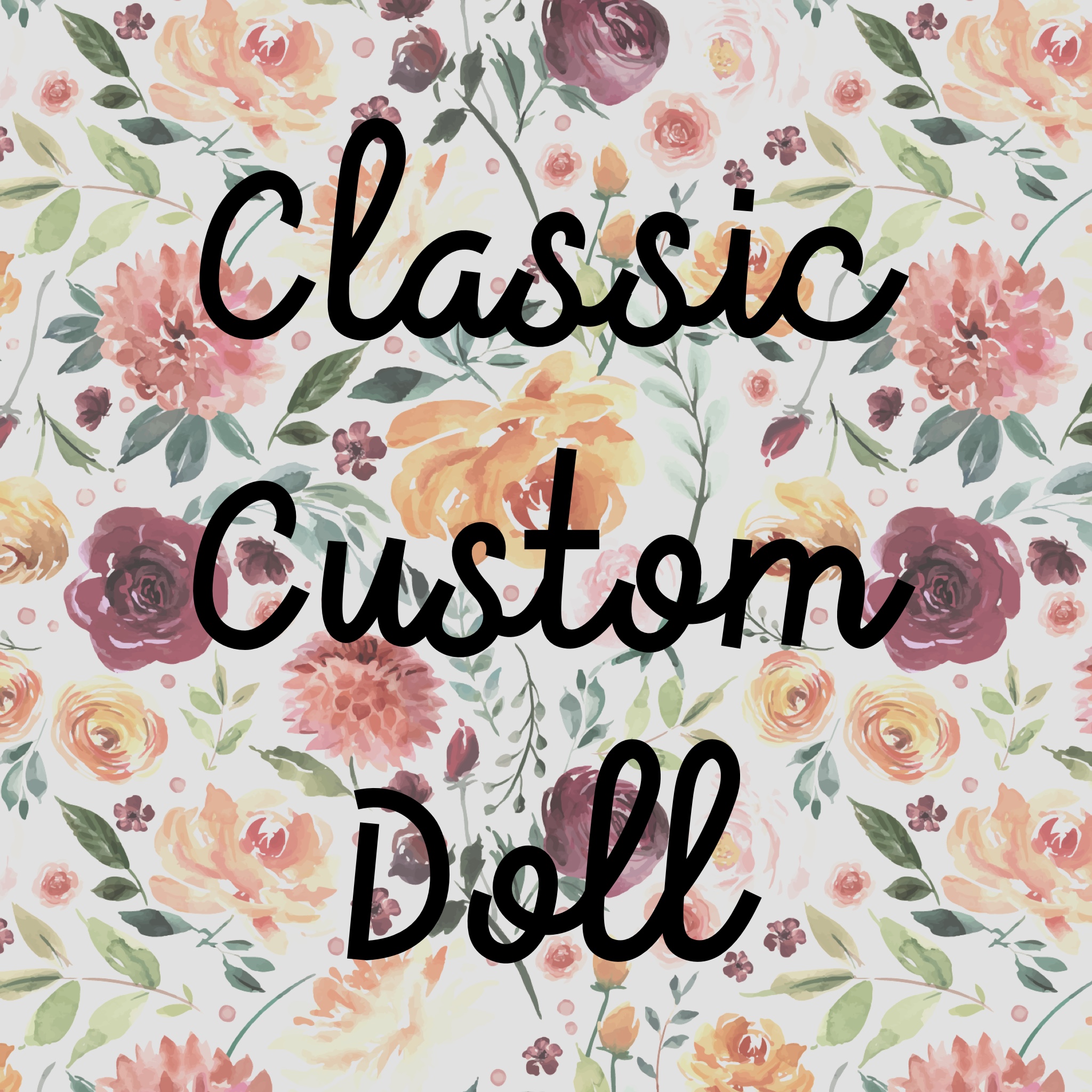 Classic Custom Doll
You choose: Skin Color Outfit Color Hair Color/Style
Included: removable piece of clothing, 2-3 embellishments.
6-8week Production time
If you would like a "non standard" choice for any of the custom options, choose
"other" and write your request in the comments.
After purchase, I will message you about customization and send you photos options for fabric pattern choices and embellishment choices. Would you like to send your own fabric (a keepsake outfit or favorite print)? Message me to discuss whether your fabric will work and how much I will need.
All my dolls are made with care and kiddos in mind. Whether on the shelf or in the toy box, they are made to last. Even so, all toys should be regularly inspected for wear to ensure safety.
Custom Dolls are made to order- 6-8week production time. If you need your order expedited, please message me to inquire about availability.
want to skip shipping and arrange local pick up? use code: SUBURBIA